Vision Statement
"We will selflessly strive to serve the needs of our communities through collaboration, innovation, and personal accountability while embracing change and planning for the future."
About Us
The Lemon Grove Fire Department is a member of Heartland Fire & Rescue. On January 1, 2010, the cities of El Cajon, La Mesa, and Lemon Grove agreed to co-manage fire and emergency medical services in order to maintain high-quality services and provide cost-saving opportunities.  
Heartland Fire & Rescue offers combined resources of eight fire stations, nine engine companies, two truck companies, three paramedic transport units, and one BLS transport unit (Peak Hour Unit) to serve 180,000 residents.
In addition to fire, rescue, and emergency medical services, Lemon Grove staff will continue to offer local fire prevention and public education services. Links are located on the left panel of this page.
Equipment Housed:
-      Medic Engine 10
-      Medic Engine 210
-      American Medical Response Unit 257 
Staffing:
All Staff at Station 10 are supervised by a Battalion Chief as well as a Division Chief that monitors each shift. Each engine is staffed with a Captain, Engineer and Paramedic/Firefighter. Station 10 rescue staff includes:
-6 Captains (4 with Paramedic Certifications)
-6 Engineers (All have Paramedic Certification)
-6 Firefighters/Paramedics (All have Paramedic Certification)
Paramedics & Ambulance Services:
Paramedic Medical Transport services are provided by a private contractor through American Medical Response.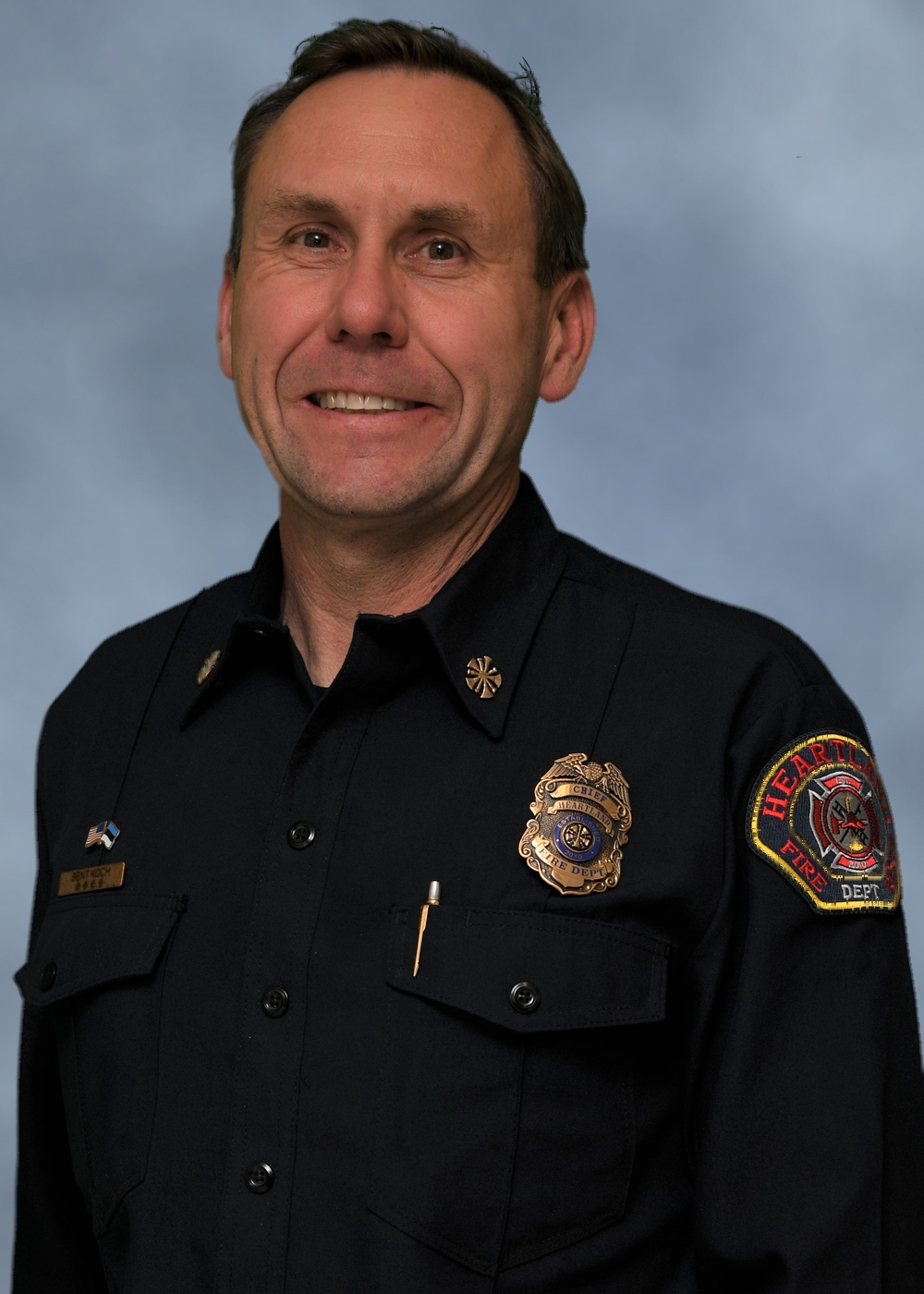 Fire Chief's Message
As the Fire Chief, I want to take this opportunity to welcome you and thank you for taking the time to get to know us.
We, the men and women of Heartland Fire & Rescue, are committed to making our cities, of El Cajon, La Mesa, and Lemon Grove safer places for all to live, work, and visit. We continue to seek out opportunities to collaborate with our community and professional partners in this search for more efficient, safe, and innovative ways to better protect and serve our citizens, communities, and personnel.
Our CERT, Reserve Firefighter, and Fire Explorer programs offer opportunities to support our mission on a volunteer basis. Working together provides us with the most resilience in having to face any emergency we might encounter.
Bent Koch
Fire Chief
Heartland Fire & Rescue
Stay Connected, Stay Informed